Being There

2017
In this participatory project, I used textiles and direct printmaking as a way to talk about presence and absence, ephemerality and c
Participants were invited to make rubbings either of their surroundings at the Sky Village Swap Meet, or of objects that I had collected in the area.
Rubbing (or Frottage) is one of the oldest forms of print-making. Using pigmented wax, graphite or similar media, one transfers the shape and texture of the item being rubbed onto fabric or paper. The rubbing reveals minute details and intimate nuances of the chosen object or place, and can only be done in person, on site. By mindfully and repeatedly passing the hand over a surface, one engages with the object or place, and describes its features in a direct, physical way. It is a tactile memory, rendered by hand.
In the US, this printmaking method is most often used in gravestone rubbings, either to make a permanent record of gravestones that are deteriorating, or as a type of souvenir. This work was inspired by both of these uses. The project was based near Joshua Tree California, a well-known, bohemian tourist destination in the desert, often visited on a surface level. As Joshua Tree gains in popularity and visitors, the area is also rapidly gentrifying and faces growing environmental challenges. This project provided participants with a physical connection to the site, and a tool for seeing the environment in a deeper and more personal way.
Presented Through High Desert Test Sites at Sky Village Swap Meet in Yucca Valley, California.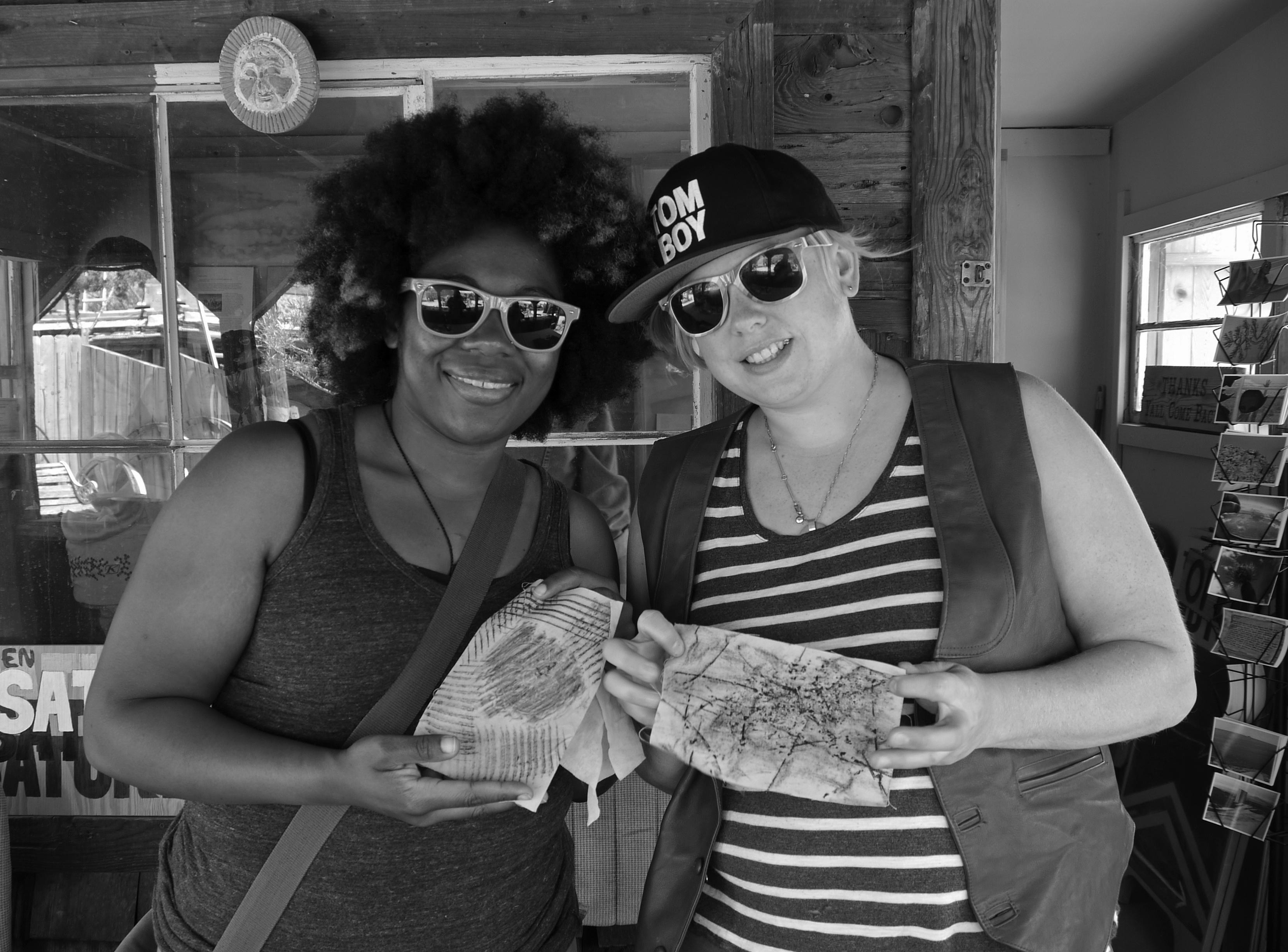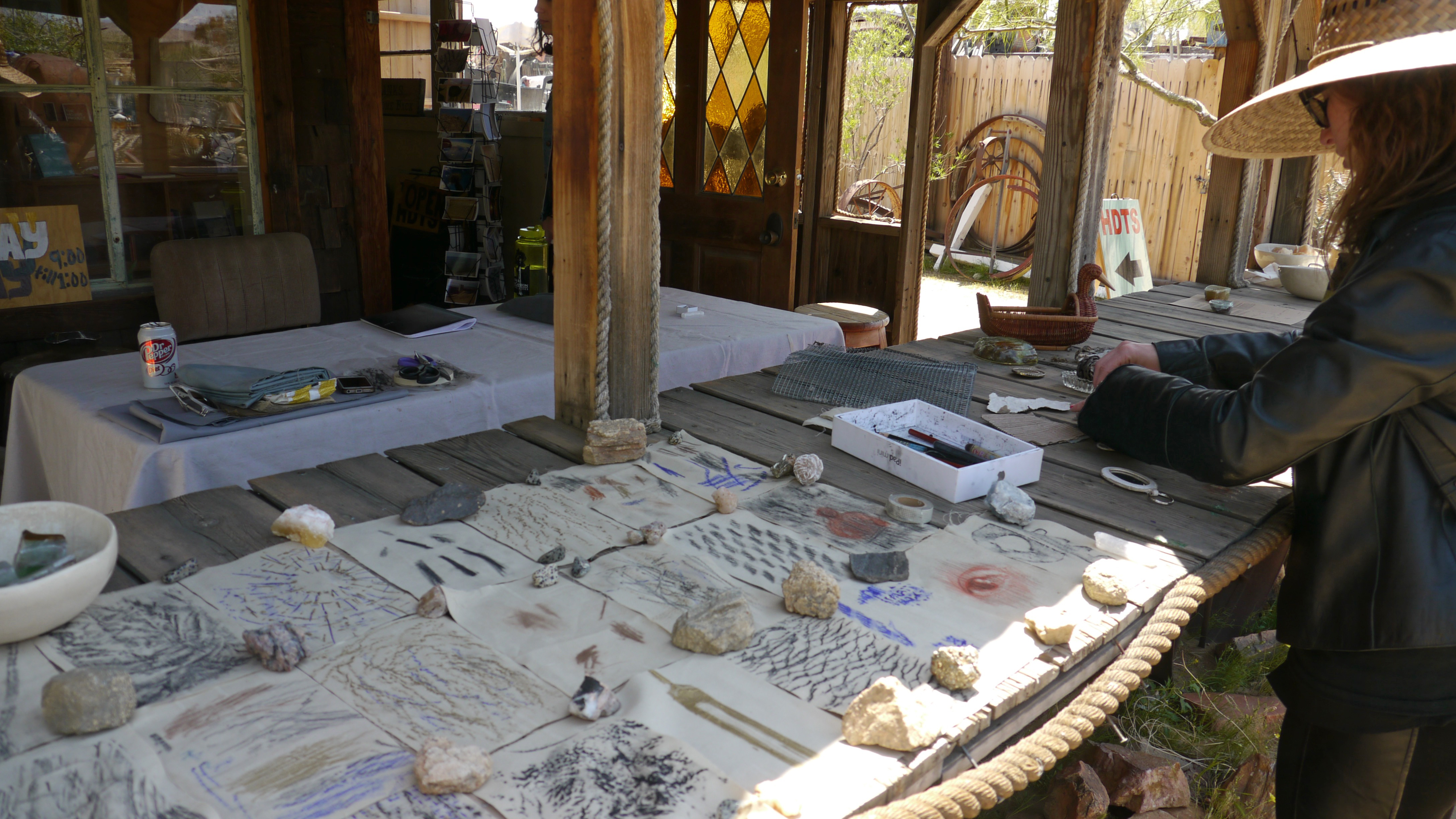 Wind Blanket

2017
An experiment about landscape, wind, and perspective.
After a prompt to consider our individual perspectives on the desert landscape, participants cut holes into a length of fabric.
I had originally intended to construct a free-standing PVC structure, like a greenhouse frame, to hold up the finished work. However, the wind was intense, so in the end the participants came together to hold up our finished work, so that everyone could look through it to the other side.
Polyester lining fabric. Dimensions variable.
Presented through JTLab in Joshua Tree National Park.
Video documentation by Mike Seely


Flag Zine
2015
In this plein-air participatory artwork, each person was given a textile object that they could use to alter their perception of and experience in the immediate desert landscape. Each object consisted of an "arm's length" of translucent neon fabric, sandwiched between simple chipboard covers. Participants experimented with looking through the zines and eventually worked together to form a structure by entwining the fabric together. The title of this work refers to zines both formally, as content between covers, and also the zine as a site for self-expression and the building and re-enforcing of communities.
Green River Utah. During Cabin Time Sleepout at High Desert Test Sites, Epicenter.
Photography by Carson Davis Brow